Municipalities and large organizations are beginning to manage their infrastructure for the long-term, not just their current budget. They need to understand the full lifecycle cost of providing their services and supporting their infrastructure inventory. RIVA provides the tools these organizations need to plan for the next thirty to three hundred years.

View the Product Information at www.rivamodeling.com.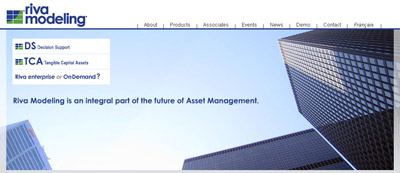 Danic Tools is now in version 2. This complete case management software package draws on Loki's robust meta-model to provide complete customization of all data elements.

Danic Tools is designed to provide off-the-shelf deployment efficiencies, with the ability to customize all aspects of the data and interface elements of the program.
For complete information on Danic Tools, browse to www.danic.com.

New in development:
• Danic Tools Web Version Enabled Rich Client
• Danic Tools Web Version Thin Client

Both of these new interfaces use the same data structure as the Enterprise version of Danic Tools built in Powerbuilder. Using a common SQL Server 7.0 back-end, with integrated COM+ components and ASP scripting, a new Danic Tools Thin Client can complete all standard transactions in the program from within a web browser window.